To Book Bobby for a Performance – Contact: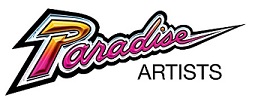 Paradise Artists
Alaina Lucido
Phone: 805-646-8433
Email: alaina@paradiseartists.com
To Book Bobby for a Speaking Engagement/Special Event – Contact:
Maria Novey
Marketing/Event Coordinator
Phone: 215-230-0634
Email: maria@bobbyrydell.com
Mailing Address:
P.O. Box 41
Ambler, PA 19002
This is the Official Website of Bobby Rydell.  All other communication with Bobby should be sent through this site. Although Bobby's site may include links providing direct access to other websites, Bobby is not responsible for the accuracy or content of information contained in those sites.
For book signings and other inquiries please fill out the form below and submit.